Okay I've finally gotten the chance to upload a new sim! My second Sim upload yaaay! :D So this sim's name is Raven Moon. She is a Native American sim. That is all I shall call her, you can give her a tribe that suits your liking. I use her as a model in my poses and you can use her for whatever you like so long as you don't claim her as your own! :3 Enjoy!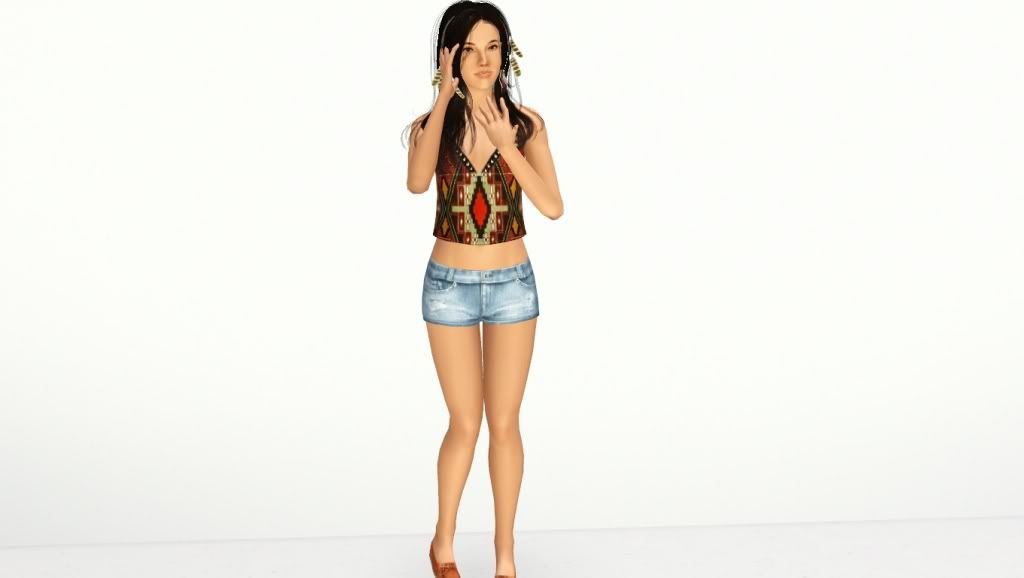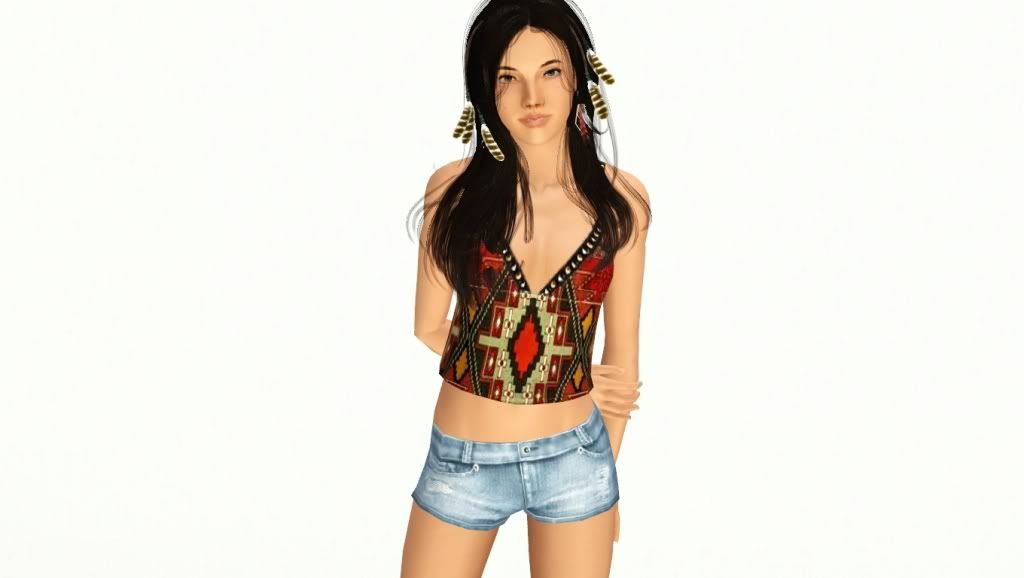 And A few CAS pics: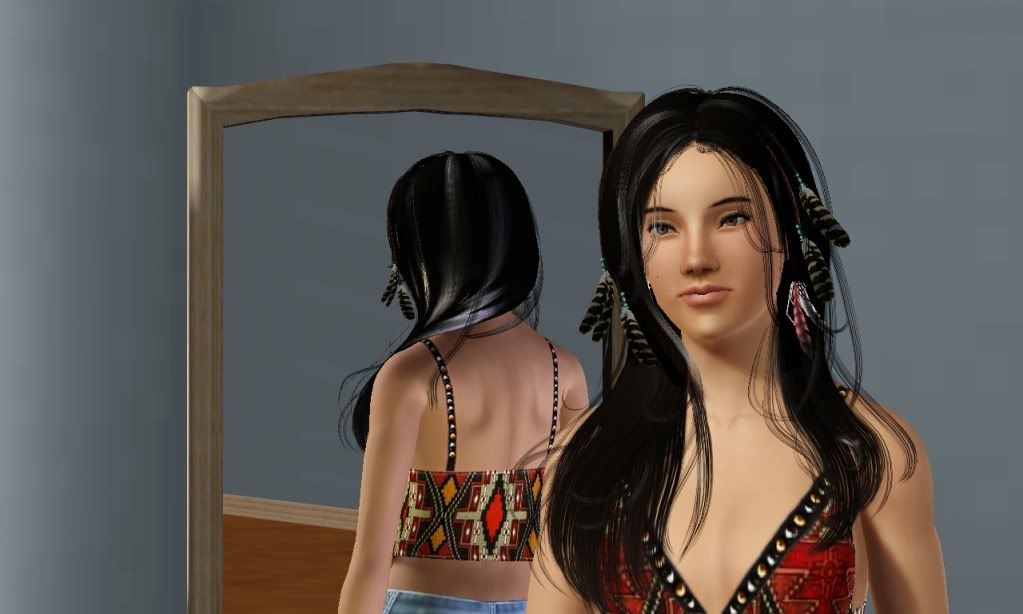 Basic CC:
Skin-
Spiced Cider Skin
by Nueroticrobotic
Eyebrows- by
Missbonbon
- I don't know exactly which number brow it is but I downloaded the collective unisex package. Your welcome to try and guess which one yourself if you want.
Hair
-
Say Forever hair retexture by Marie Antoinette
Eye Contacts- By Shyne
Gemstone Eyes
Lips- by Marie Antoinette-
Broken Glass Lips
Eyeliner- by Tifa
Eyeliner N6
down the page aways
Eyeshadow- by Dutch
Eyelids
(eyeshadow version)
Blush- by Shyne
Cheek Pores
They're totally awesome and I didn't know about them until after I joined Cstyles @.@ Where have I been?
Beauty Mark- by Daluved1
Clothing (If you want it):
Shirt- Native top by
AllAboutStyle
Shorts- by Icia23
part of the Boho Chic set
Shoes- by IlikeMusic640
Leather Moccasins
Earrings- by Lorindasims
Feather earrings
Hair Feathers- by Newsea
Free accessory
Sliders (Only needed if you want to edit her in Create-A-Sim! If you edit her without them the feature you are trying to edit will snap back to default proportions!!):
All of
Ahmad's
Jaw sliders, his eye width slider,chin width slider and both brow sliders
Delphy's Breast Sliders
#Awt's Eye, Lip, Forehead and Nose Sliders
Johna's Butt, Waist, Hip, Head size and Head Shape sliders
Hermi's
Lip Shape Slider
(Direct Link)
Lastly Heiret's
Chin to Neck-Line Slider
(Direct Link)
!!!To download Raven you need to place her .simfile into your "savedsims" folder. On my computer the path is: My Docuements>Electronic Arts>The Sims3>SavedSims.!!!!
If There are any problems let me know! I packaged her as is so make sure you at least download the Basic CC (i.e. Skin and makeup)
I have also posted her on
Cstyles
. :)